Some things just don't go well together. Oil and water. Ketchup and pancakes. Crocs with... Anything.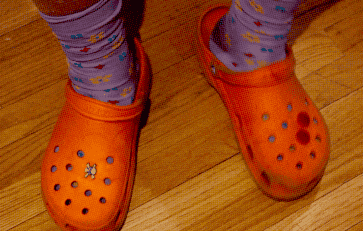 Sometimes, getting 2D sheets and 3D models to work together during the coordination process can feel similarly ill-matched. 
We're here to tell you it doesn't have to be so! 
In this blog post, we'll discuss why it's important to have everyone - whether they're working in 2D or 3D - involved in the BIM coordination process to get the best results. 
We'll cover why 2D is still vital in BIM coordination, Q&As for some of the challenges working with 2D and 3D software, and take you step-by-step through a workflow using AutoCAD and Revit that gets 2D sheets readable within 3D models like gin and tonic, coffee and cream, tea and milk... 👌
Whether you have teams working in AutoCAD, Revit, other CAD software or BIM software, we hope this article helps you incorporate both 2D and 3D users into your BIM coordination workflow so that everyone wins.
Check out our quick video summary below 👇 and enjoy the read! 
Why we still need 2D design in BIM 
The fact is, 2D documents will be around for a very long time. From original documents in vector formats, to construction documents used on the field which have to be easily readable by construction workers, to mechanical and electrical design, 2D design is a vital part of the coordination process, and will likely never die.
However, with the ongoing digital transformation of architectural design and teams working in data-rich 3D BIM environments, juggling 2D sheets and 3D models can still be a challenge. 
"CAD is redundant!" 
"Why can't everyone just use Revit?" 
"2D drafting is archaic!" 
We hear you cry. And these are fair questions.
Figure 1: CAD has taken us a long way.
Cartoon by Cadalyst Magazine CAD cartoonist Roger Penwill 
Why 2D and 3D both matter in BIM Coordination
The goal of BIM Track is to improve BIM coordination. Team members working in 2D are often some of the most experienced, so you certainly want them to be involved in the coordination loop! 
Additionally, there's data available in 2D that simply doesn't exist in 3D, such as regulatory documentation, specs, measurements, technical drawings and floor plans. Check out this video from BIM Synergistics to see a side-by-side comparison: 
Figure 2. Side-by-side comparison of 3D and 2D detail in Navisworks and AutoCAD. Video courtesy of BIM Synergistics.
Just because you're using BIM doesn't mean you're not using 2D. There are 2D views in Revit, and that's where most of the modeling is happening for a lot of users. Read on to find out how BIM Track can help you navigate easily between 2D sheets and 3D models in your BIM coordination workflow. ⏩

Some common gaps between 2D and 3D workflows, and how to bridge them
Let's get down to business and talk 2D and 3D workflows. The difference between 2D sheets and 3D models is a whole "D" - that's a big gap! Here are some common dilemmas we hear people coming up against, and how BIM Track can help you bridge those gaps: 
How do you make sure you're still involved in important coordination decisions when you're not working in a BIM environment?
A: The reality is that most projects involve teams with varying levels of digital maturity. However, it's vital to involve everyone in the coordination process to achieve the best possible outcomes. BIM Track's Web Viewer allows all stakeholders to view models and see issues in-context, regardless of their level of experience in BIM or access to authoring software. Project teams not working in BIM environments can easily navigate around IFC models and pdf sheets, as well as raise and resolve issues in BIM Track.
Figure 3: Give all stakeholders access to models in BIM Track's online IFC model viewer
How do you access sheets, plans, and important 2D documentation while seeing its relevance to the 3D BIM context? 
While building information models are information-rich in regards to data and geometry, important details are often only available on the 2D drawings. BIM Track's hypermodeling feature allows you to import PDF sheets (such as 2D plans and drawings) in the Web Viewer to overlay 2D sheets and 3D models to get the fullest possible picture. 💥 You can also check for discrepancies and validate between different versions of construction drawings and the "as-built" models. 
NB: If you publish sheets from Revit, BIM Track uses its secret-sauce smart conversion to automatically align the 2D sheets and 3D models, but if your PDF is imported from another software, you can also position it manually over the 3D model.
Figure 4: Overlay 2D sheets on 3D models in BIM Track's web viewer to get full context
How do you coordinate with "hybrid stakeholders" like architects working in AutoCAD and structural engineers working in Revit?
The bigger the project, the more disciplines and teams you have to coordinate. This can be especially challenging when you have teams working in both 2D and 3D. BIM Track's add-ins help you overcome this by organizing issues from 2D CAD and 3D BIM software into a centralized issue-tracking platform. Teams working in AutoCAD can raise issues in 2D through BIM Track's add-in. The issue will then be accessible on the viewer or directly in 3D authoring platforms like Revit for quick resolution. These add-ins reduce time wasted and unnecessary overhead related to searching for the right document. Keep reading to see how this coordination workflow works step-by-step! 
The bottom line is, never mind the gaps between 2D and 3D, BIM Track allows you to choose the coordination workflow that works for you. With BIM Track you can:
View, markup, and create issues on plans in 2D
View issues in 3D IFC models on your tablet
Combine 2D sheets and 3D models to get a full picture
Access issues raised by teammates in 2D directly in your authoring BIM software like Revit
Our recommended coordination workflow for AutoCAD and Revit
In case you're still wondering how a hybrid 2D/3D coordination workflow pans out in the real world of AEC, here's a step-by-step guide to how you can make it work. We'll be working with AutoCAD and Revit for this use case. 
BIM Track allows AutoCAD users to use traditional 2D workflows, but become part of a unified coordination process where every issue is tracked:

Figure 5: BIM Track allows AutoCAD users working in 2D and Revit users working in 3D to collaborate on issues in a unified coordination process. 
The architect reviews a 2D plan in AutoCAD and spots an issue:
Figure 6: Access and raise issues directly in AutoCAD with BIM Track's add-in 
The architect creates an issue using BIM Track's add-in, and assigns it to the structural engineer:
Figure 7: Add details to issues as you raise them, and assign to specific people or disciplines 
The structural engineer is notified in BIM Track, hits "view in model" and is taken directly to the issue in Revit:
Figure 8: Navigate to issues in Revit with a single click
They make the necessary changes, and update the issue:
Figure 9: Update issue resolution directly in Revit for real-time issue resolution tracking
The project manager can track issue resolution remotely from BIM Track's web platform. Satisfied with the issue's resolution, the project manager closes the issue. Job done! 
Figure 10: The issue has been reviewed and closed using BIM Track's online platform.
So there you have it, turns out it IS possible for teams working in 2D and 3D to come together in a sweet, harmonious coordination workflow. 
You can try this workflow out yourself with 50 free issues in BIM Track, and download AutoCAD and Revit add-ins here. 👍