Who we are
We're #BIMTrackers.
We're a team of passionate individuals delivering SaaS products to create a better-built world!
Get to know us
As part of the Newforma Holdings family, Here at BIM Track, we come to work every day because we want to stop the inefficiency and insanity of traditional BIM coordination workflows.
We're passionate about what we do, and have the BIM expertise to help our customers with real-world projects. We're much more than a product that comes with a subscription; we want to make sure those who chose BIM Track succeed.
We put a great deal of care into bringing our customers the tools to build better buildings.
In fact, some might say we're a little obsessed– passionate, is how we'd describe it.
And you know what? We wouldn't have it any other way. Because it means we can stand behind every license we sell and take pride in every customer relationship.
We're all about making the BIM Track experience as positive and effective as possible for the lovely people who have chosen to rely on BIM Track to improve their coordination and BIM collaboration,  but also for our employees, our #BIMTrackers.
How do we do that? By being great listeners, and true partners in the growth and success of our colleagues and customers.
To help the construction industry thrive by enabling all teams to communicate effortlessly, without barriers.
The #BIMTracker Manifesto
Every #BIMTracker believes in the power of collaboration.
We're #BIMTrackers. A team of individuals bringing software to market to build better buildings - and together we are building a better world.
We believe in dreaming, creating change, and building together so the industry can build better buildings.
We dare to design the future of collaboration in the construction industry.
We're friendly and genuinely like to help people.
We're also competitive, in a thoroughly Canadian sort of way.
We have ambitious plans for creating better products to break communication silos and deliver increasingly complex construction projects.
Our Values
Collaboration
We love working with a great team, and whenever possible, we pitch in to help a co-worker in need.
Trust and respect
We always honor individuals and diversity, and act with trust and respect. We are skilled and hyper-competent, yet truly humble. Ours is a collaborative environment where everyone's voice is heard.
Passion
Passion is what drives our performance. Every day, we strive to deliver our best. We are a passionate bunch and it shows!
Curiosity
We want to know how, why, when, who. We want to understand you. We want to understand our colleagues and our industry. We ask lots of questions.
Empathy
We put ourselves in your shoes. We always start from a place of believing intentions are good. We are human, working with humans, for humans. Humanity, kindness, and grace define us.
Initiative
We take action without waiting to be asked, and we offer recommendations that we think will help improve any aspect of BIM Track. We have a bias for action.
Ideas over hierarchy
At BIM Track, we check our egos at the door.
Culture
Our culture is anchored in our values. And in the fact that,
The customer comes first
We're all about doing the right thing in the right order. When it comes to our customers that means always putting them first. And since our definition of customers also includes our fellow employees, (because we treat our colleagues as our internal customers and partners), you can be sure you'll be a priority, too.
We're a team rooted in passion
Whether you're coo coo for cars, fly fishing, biking, baking, or a total bookworm, we want to hear about it. We're always on the lookout for passionate people who are driven, energetic, and share our customer-first philosophy.
Here you'll find a growth mindset
At BIM Track, our employee programs are designed to help our team members grow. We are a bunch of people who value and thrive thanks to our growth mindset where together we overcome obstacles. Thus, every challenge, obstacle and critique are not to be feared and avoided. Rather, these are the perfect opportunity for learning, development and growth. Sound right?
Benefits
We've got you. A good benefits portfolio and awesome perks too!
Health benefits
Employee assistance
Health Expense account
Telemedicine
Sick and personal days
Employee savings and investment plan
Health benefits
At BIM Track, we offer a competitive group insurance program that covers health insurance while traveling, specialists (such as massage therapist, osteopath, etc.) and more.
Employee assistance
We know life is sometimes somewhat of a roller coaster ride.
We provide our team with a professional and confidential employee assistance program. Need help with personal finance, family issues, or quitting smoking?
The EAP can help.
Health Expense account
To avoid offering an overly expensive insurance service, we have put in place a flexible (and guaranteed) solution.
What you don't use, we reinvest it in your pension plan.
Telemedicine
When you're sick, you don't always want to go to the hospital, especially when it's just to talk to a doctor about something that doesn't necessarily require an examination.
This is why we partnered with one of the top service providers. Get speedy and practical access to care!
Sick and personal days
Life happens.
Sometimes we need some downtime to take care of healing or to take care of ill family members. Sometimes we need some downtime to meet some of our personal obligations.
Employee savings
and investment plan
Saving for retirement? We've got that covered.
We offer RRSP plans for all permanent employees and we'll match your contributions, too!
Benefits
We've got you. A good benefits portfolio and awesome perks too!
Health benefits
Employee assistance
Health Expense account
Telemedicine
Sick and personal days
Employee savings and investment plan
We are firm believers in the 'always be learning' motto. Professional development is great for you and great for us! Courses, certifications and more … Just like in everything we do at BIM Track we believe in setting the stage to make our relationships win/win.
Ownership and accountability are two words you can expect to hear a lot around here. While we support our employees' development, we expect you to take ownership of your growth, too. How do you know we've got your best interest at heart? Well, that's simple - You can see that in our no ego attitude and our transparent performance management process, which ensures that employee development is a priority.
Joining a company is stressful, but don't worry, we got your back! Even though your awesome colleagues will be more than happy to help, we will assign you a mentor, to assist you and support you in tough situations, like when you try to figure out how the coffee machine works or which beer is the best.
We are staunch believers in what Forbes and the like refer to as Human Leadership. We are humans at all levels of this organization. We are self-aware, lead and work with purpose. Ours is a people-centric approach to decision-making where people are treated like people. Here we celebrate and recognize often. Providing regular, genuine, personalized and spontaneous, positive feedback and recognition are part of our DNA.
We believe that you need the right tools to do the best job. This is why our teams have access to solid tech-stacks. The people in marketing are using the likes of Hubspot, SEMRush and more. Our DEV team uses the latest technologies to build the best BIM Track possible. Talent and drive combined with proven technology make for a pretty stellar work environment.
The Origins
Where did this BIM Track platform come from?
Back in 2015, sharing BCF files was a popular but painstakingly manual way to exchange issues between different types of software.
BIM Track's founders recognized a need in the industry for a better BIM collaboration process and set about building a platform that would connect all kinds of CAD/ BIM software together to form a more efficient, collaborative process for tracking issues.
Finding nothing on the market that met their requirements, they decided to take the leap and create their own. These were the humble beginnings of BIM Track. The angular building shapes from BIM One's logo carved out those distinctive points on BIM Track's trident logo. We're all part of the same company, and this alignment helps us make sure we stay grounded with real-life project expertise.
To understand the context that helped us create and sculpt the idea, let us tell more about the history of BIM Track: where the need came from and where we are heading.
The story all started with the Québec City airport extension's project team's innovative mindset. Rolling back a few months ago, BIM One's consulting team was assessing different building information management (BIM) solutions on the market to support the 100M$ extension of the airport. After a number of tests and reviews, none of them were offering the minimum requirements that a good collaboration platform should have. We then brought this idea to life with the help of the firms working on the project: GLCRM Architects, SNC Lavalin, Stantec, WSP, and the client Aéroport de Québec Inc. We realized that BIM is a disruptive process, as the existing order of things needs to change to allow the optimized process to take place and bring its benefits to the project. Sometimes what should work well doesn't.
Tracking numbers and managing by evidence is what we learned on the field. A process should always be tested out by collecting data on how well it is working and by seeking continuous improvements in value. Always seek proof and don't assume an improvement has been made. Because the client BIM's expectations were so high, we had to find a way to test what worked and what didn't, so we implemented a system that helped us track performances through precise metrics. The platform then became a way to confirm we had achieved project milestones with a proper level of collaboration and coordination: the key to successful project delivery. The best people to improve a process are the people who carry out the process themselves. By empowering the people operating the process with the proper technology, we ensured the best possible project outcome.
We've all seen a number of project management failures in our time. A number of them are caused by uncontrollable circumstances but some of them are related to a poorly managed collaboration workflow. Our vision is that a good collaboration process should be quantifiable and transparent. A holistic approach to understanding project management performance is to treat each event as an entry in a timeline. It works a bit like a news feed. Imagine people exchanging data through a unique hub, the platform creating the collaboration performance metrics, and linking them to a project schedule. This method allows us to understand the impact of each decision on the coordination process.
So what is coming next? A lot of current trends in the BIM process come from other industries such as virtual reality from the gaming industry or laser scanning from the surveying industry but we believe that the next big thing will come from the inside. It's called efficiency and optimization. Creating value by reducing waste, is what the Lean management concept is all about and this is exactly what we do. Things have been moving so fast in the past decades that the terms "system integration" and "interoperability" have been forgotten by a lot of people. Working in a fast-paced environment, we rarely have time to think about doing things in a more efficient way, squeezed as we are between schedules and fees. In fact, we often don't think about how we do the work, we just do it.
BIM Track's goal is to figure out how the work gets done and go about this in a systematic way. Processes are not perfect and if by some miracle it is, it won't stay that way for a long time. Being able to repeat the steps required to assess a process is the key to delivering long-term, sustained value. Our development team works on a different approach to creating value from the inside by reducing redundant inputs. Today, BIM track, which is a BIM One product, is part of the Newforma Holdings Family.
We find it really gratifying when we look at the map of where our customers are and see that the BIM Track logo has found a home on every continent. You'd be joining a company whose customers span the globe. BIM Track is used by the leading design firms, general contractors, and construction managers globally.
FAQ
Are you a passionate, driven person who goes above and beyond in all that you do? Do you believe in putting customers first? Do you take ownership of your expertise, as well as your development? If you're nodding right now, chances are BIM Track is a great fit for you. Take a look at our job opportunities now!
Our head office is located in Lévis, Québec, Canada. We have offices in Montreal and team members all over North American and Europe.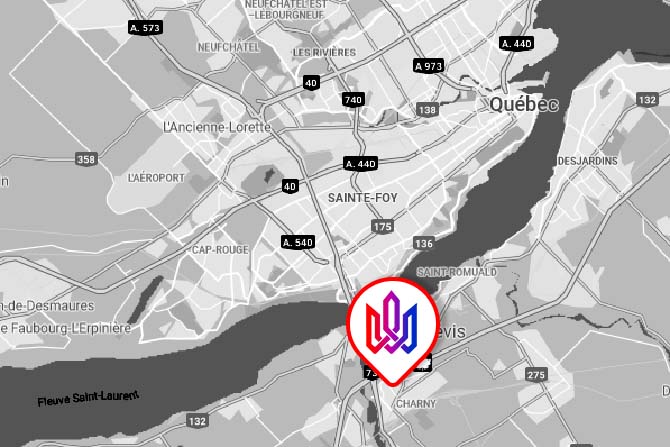 We respect everyone's right to privacy. We use any information you provide solely for employment purposes by our Human Resources team. Only our HR professionals can access your information and we have implemented procedures to ensure that your information remains secure and protected.
If your qualifications match a position we currently have available, we will contact you for an interview. If not, we'll keep your resume in our database for future opportunities.
We store all resume submissions in our resume database. Human Resources will have access to your information and may contact you if your background and skill set match the position(s) you have applied for or another current opening. We keep your resume active in our database for up to 6 months and it will be considered for future openings matching your interests, experience and education.
If your qualifications match a position we have, a member of the Human Resources Team will contact you for a telephone interview.
Yes, you can submit a CV for it to land in our database. However, we also encourage you to check back often, as we update our job openings on a regular basis.
We are always looking for great talent to join our team. A few examples of the positions we regularly recruit for include Customer Support Representatives, Product Specialists, Software developers and Sales and Marketing Professionals.
BIM Track conducts employment background and reference checks prior to hiring for all positions.
The assessment process varies according to the position. Typically, your information is made available to our recruiting professionals. They will compare your skills and experience with the requirements of the position for which you have applied as well as any other open position. We will contact you if you are selected for consideration. We will maintain your active file in our recruiting database for future consideration.
When you apply online and provide an email address at the time of application, you will receive an email confirming that you have successfully applied online. We only contact those invited to continue in the recruitment process.