At BIM Track, we're always aiming at growing our list of software integrations and making multi-platform workflows possible for a wider user base. With that, we are pleased to announce our beta integration with Procore, one of the largest construction management platforms in the industry. 
We're streamlining the RFI creation process in Procore from BIM Track, as well making it easier for Procore users to adopt BIM Track into their workflow.
So let's get right into it. Check out our short video 👇 to get started right away & read on for more information about the differences between issue tracking and construction management platforms. 
So why use both Procore & BIM Track?
In our discussions with clients, we realized that many teams that are using both BIM Track and Procore during the preconstruction phase. 
During preconstruction, BIM Track is used for issue management, or informal issue tracking - including all the communication (comments back and forth) that goes along with it. Procore is used for formal RFIs. 
It is pragmatic to resolve issues and avoid creating RFIs if possible: primarily because of how expensive RFIs are to resolve, as seen in the statistics below included in this report by the Construction Progress Coalition (CPC). To learn more about the differences between the two platforms, we recommend checking out our blog post on the differences between construction management and issue tracking platforms.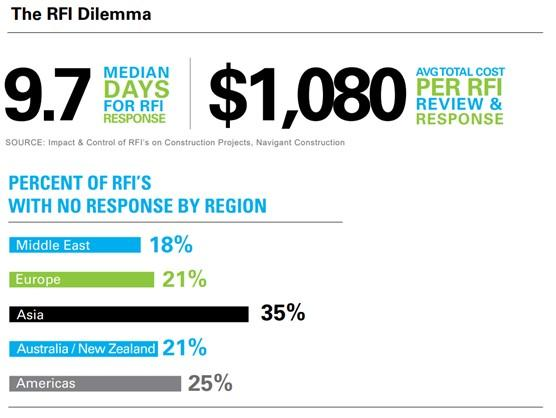 Figure 1.0 The RFI dilemma - Image courtesy of Construction Progress Coalition 
Ideally, all issues would be solved during this informal phase. However, some, unfortunately, end up needing to be turned into RFIs - this is often due to a lack of information on construction documents, and can prove to be costly onsite. Instead of trying to use Procore to track informal issues or recreating your unresolved BIM Track issues in Procore, we will instead let your issue data be transferred from BIM Track to Procore. Users will be able to take advantage of BIM Track's issue tracking capabilities such as being able to comment, add viewpoints, tag users, (and much more), along with quickly creating RFIs, all in one place. 
How does the integration work? 
Figure 2.0 - Workflow for exporting issues from BIM Track and quickly elevating them to Procore RFIs. 
The workflow is aimed at streamlining the RFI creation process in Procore. In the current workflow, creating an RFI from an issue requires manually filling out multiple fields with the requisite information regarding that issue. Additionally, the individual must search for that particular issue and the necessary information manually as well, both in the model and emails, typically. This process can be time-consuming and prone to errors, which is exacerbated across multiple issues. 
The integration enables users to swiftly elevate an issue in BIM Track to a formal RFI in Procore. BIM Track will automatically populate the RFI form, with additional information for more context, including the default viewpoint image, issue description, and issue due date. For more information on this beta integration, check out our help center article.
Discover more about this integration in our live webinar October 2nd with Kris Lengieza from Procore & Matthew Londei from BIM Track:
There's more to come! 
It is important to note that this is the first iteration of the integration, and we expect to release further updates to enable even more workflows between BIM Track & Procore, so stay tuned for more by signing up to our newsletter!
If you have further questions about our integration, or if you would like to view a demo on how both BIM Track and Procore work together and what workflows are possible - then reach out to us!
Chat with us, or book a demo.  
Please also note that this release also supports Tekla Structures 2019.