WARNING: Your projects are about to get more flexible. Your reports? Supercharged.  As of today's release, you will now be able to set custom attributes for project-specific requirements in BIM Track in addition to custom values for existing attributes.
For those of you who have been eagerly anticipating this release (it ticks 5 different wish list items!), hang on because there are a few details below you won't want to miss. If you're wondering what you can do with custom issue attributes, read on!
Custom issue attributes... so I can put anything?
Many project admins have that one bit of data they wish they could add to each issue. With custom attributes, you will be able to add up to 3 custom issue attributes per project in addition to existing ones.
Like other project settings, you can add more attributes directly in the project settings (which can also be saved in the project template). These can be values input by the user or can be predefined values that users will select from a drop-down, and can have colours assigned like other attributes.
Figure 1.0 Example of where new custom attributes can be defined and modified in BIM Track's web platform.
Potential uses
These issue attributes can be used in the same way as existing attributes. This new meta data will allow you to sort & filter issues, explore metrics, and generate more detailed reports.
Here are the most popular requests for new types of issue attributes from our wish list:
Cost: Introducing this custom issue attribute helps quantify the costs associated with having to resolve a change on the construction site.  Not only can this feature help set priorities based on potential resolution cost, it can also help prove cost savings from earlier coordination.
Figure 2.0 Add custom attributes to find and quantify change order, cost etc. in your metrics and reports.
Level & grid: Creating levels and grids or gridlines will allow you to refine your locations even more closely than existing settings like Zones, and combinations thereof for filtering and metrics.
 Root Cause: Track the source of the original issue.
Enough said.
For more on how to set your custom attributes, please refer to our help centre article.
The fine print
Currently we are limiting custom attributes to 3 issues per project. This will allow you to play with different settings on a project-level, instead of 3 issue attributes only customizable by hub. It also allows most users to get the attributes they need while we make sure deployment goes smoothly. We're looking at some subtle UI tweaks to potentially accommodate more in the future.
A tiny bonus for hub admins...
We know managing users (and their mysterious junk email bins!) can be tedious. That's why we're introducing a handy little "resend invitation email" button right in your project team settings.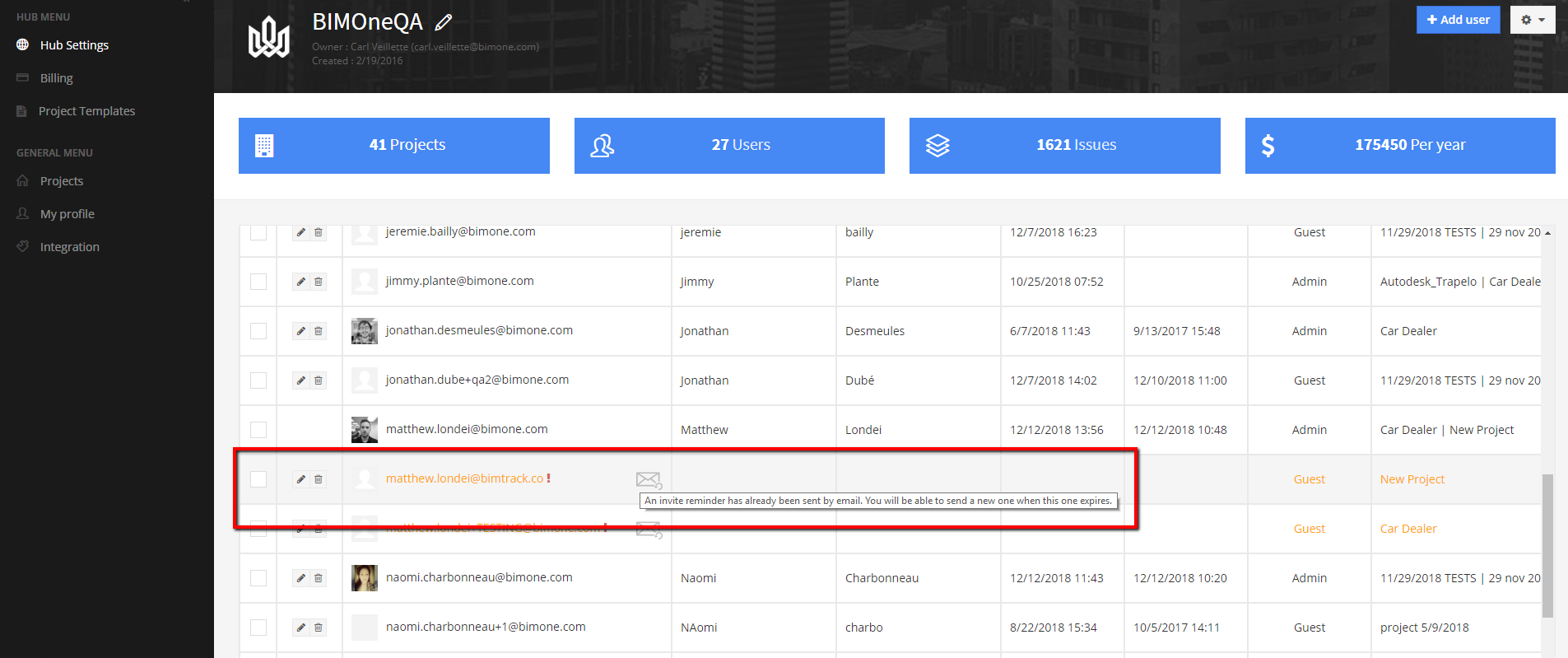 Figure 3.0 Resend email invitation to invited hub users.