While our European and Australian friends might be familiar with Archicad already, it's not so well-known in North America. So, we decided to write a blog about it! If you want to know what makes Archicad worth a try, you've come to the right place.
This blog post will take you through some of the most frequently asked questions about Archicad and its use cases, guided by these experts:
Nathan Hildebrant
Director of Skewed
Long-time Archicad user and founder of Archintensive. Also a former ironman triathlete. Passionate about OpenBIM and helping Architects and the profession thrive. And his new kitten.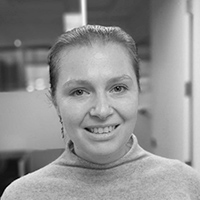 Asiyat Alieva, M.Arch
Customer Success Manager at BIM Track.
Architect trained in Archicad with experience in Tunisia, Russia, and France. Speaks 5 languages. Passionate about helping people perfect their architectural processes.
Carl Veillette
Co-Founder & VP Product at BIM Track
Early BIM adopter turned BIM Track co-founder. Speaks fast, drives fast. Passionate about technology and helping to connect people across the industry for better coordination.
Check out this brief intro video from Carl Storms 👇, and enjoy the read!
What is Archicad?
In a nutshell, Archicad is an authoring design software primarily used by architects and BIM managers that has a reputation for being user-friendly, allowing architects to focus on their end-goal of designing.
Check out this video for a quick overview of a project in Archicad 👇
Is Archicad a BIM software?
Even though the name has "CAD" in it, don't be misled! Archicad is most definitely a BIM software. Some people even call Archicad the original BIM software, as it was the first one to reach the market in 1987.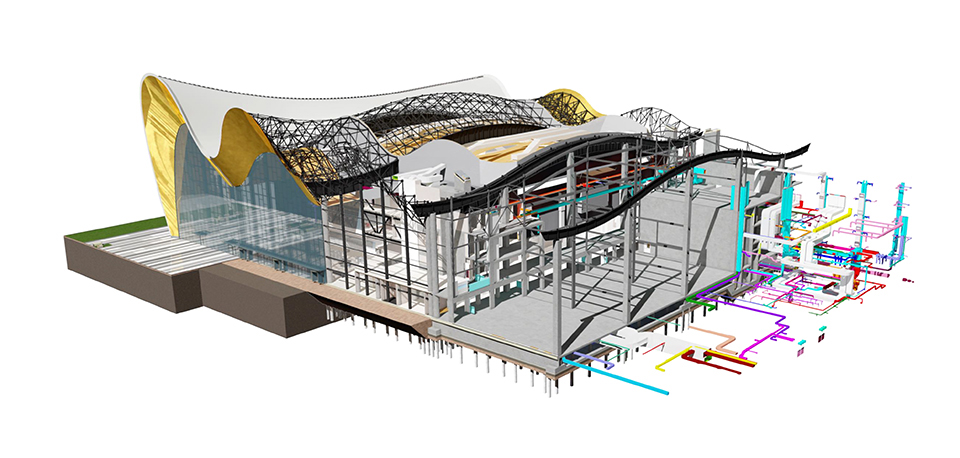 Figure 1.0. Archicad model of CPU Pride project in Moscow. Image credit:Graphisoft.com
At its launch, it was considered revolutionary for being able to store large amounts of information within the 3D model, and it remains one of the strongest solutions for data-heavy models. Archicad also has 2D functionality for producing documentation from the BIM, and a very strong interface on their BIMx app linking between 2D and 3D elements of the model.
Which BIM software is better: Archicad or Revit?
Now there's a loaded question!
Revit and Archicad are both great pieces of BIM software, and widely used by architects around the world. They have different strengths, so here's a very quick overview:

Widely used in North America
Models can be linked for live collaboration in BIM 360
Customizable with a wide range of Add-ins
Strong support for structural & MEP design

Easy to use with intuitive design libraries out of the box
Can manage large models in a single file
Strong 2D / 3D interface
Strong OpenBIM / IFC support

However, you should take this comparison with a big pinch of salt, because it all depends on your firm's needs.
"It's not about features and going through tick boxes - it's about the processes you'd need to do at an architectural practice. I personally believe that if we put them head-to-head at performing on different architectural processes, we'd probably have Revit win some, and Archicad win some."
Nathan Hildebrant
So the bottom line is, business owners need to evaluate their needs and choose the best software for them. Different strokes for different folks, if you will.
Why do people use Archicad?
Here is a more in-depth look at some of the reasons why people choose Archicad:
Light operating system 💻
You don't need a big, high-spec computer to run Archicad, which makes it a very flexible option. It can also run on a Mac, if that's your thing. 😉
Support for large models 🏗
Archicad can store a large amount of data in a single model, which makes for a true BIM experience well-suited to large and complex projects. See for yourself how Archicad was used for architectural design on the huge 26-hectare resort project on Queen's Wharf Brisbane.
Great Interoperability and OpenBIM Support 🔀
Archicad and its parent company Graphisoft are strong supporters of BuildingSMART's OpenBIM standards, meaning they support file formats like IFC and BCF that enable cross-platform exchange and accessibility of data for built assets.
"Archicad is one of the best at openBIM support. Let's say you're working with people using different software - for example Allplan for structural engineering, DDS-CAC for MEP, and Archicad for architectural design. Even if there is no common file format, openBIM is well supported by all those solutions so there are very few drops in information when exchanging files via IFC. Archicad's IFC and BCF support is very strong."
Carl Veillette
Powerful design features ✏
Many architects find Archicad offers the best design experience. The modeling interface is a bit more intuitive, closer to freehand sketching, with options to model at different levels of detail - whether a quick design concept or detailed Building Information Model.
Archicad also has a very powerful 2D / 3D interface, which can store the full documentation of a project: the 3D model, as well as corresponding views, layouts, and camera path.
Lower "entry point" for implementation 💲
It's relatively easy to get started with Archicad. Its user-friendly and intuitive design features, combined with a huge library of objects out of the box, make for a shorter learning curve and lower implementation costs - especially if your firm is moving over from CAD software.
"Archicad is one of the most comprehensive BIM authoring tools out there, in that a lot of the stuff that comes in the box means that you don't need a whole pile of add-ins to enable you to do your job."
Nathan Hildebrant
Is Archicad easy to learn?
Judging from the following anecdotes, people seem to find Archicad easy to learn. So easy, in fact, that Nathan Hildebrant managed to teach himself while in university:
"When I was in architecture school I had a tutor say to me 'Nathan, your hand drawings are crap, and you need to find a better way of communicating your design ideas.' I got my hands on a copy of Archicad and taught myself the software so that I could present my ideas in university."
Nathan Hildebrant
Asiyat also recalls her university experience learning Archicad:
"When I was at school in Russia and Tunisia, there was one group of students who learned Revit, and another who learned Archicad. The group that had learned Archicad started to be productive with the software faster."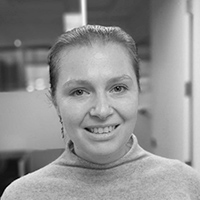 Asiyat Alieva
Here are some resources to help you get started with Archicad:
"Architects are busy, and it's not easy to find the time to learn something new. However, it's important to take the time to learn the basics properly. The advanced functionalities will come with experience, but you have to get the basics right!"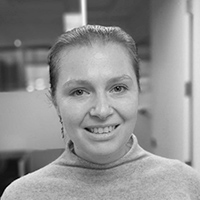 Asiyat Alieva
Is Archicad compatible with other BIM software?
Archicad supports a wide range of file formats for import and export. As well as its own formats, Archicad supports AutoCAD DWG and DXF, Microstation DGN, Navisworks NWC, Solibri SMC, Sketchup SKP, OpenBIM formats IFC and BCF, and more. 
For a full list of files available for import/export in Archicad, check out Graphisoft's help center page.

Figure 2.0. Archicad supports a wide range of file formats for import/export. Image credit: Graphisoft Help Center.
Does Archicad have a VR plug-in?
Archicad has great support for VR workflows, which can make for powerful client presentations or internal design reviews. Check out the Enscape VR plug-in for Archicad, which works with the Oculus Rift and HTC Vive headsets.
Archicad also has native support for Google Cardboard, and other VR Add-ins including Twinmotion, Fuzor, VR Collab, and Lumion. You can see a full comparison of Archicad VR add-ins here.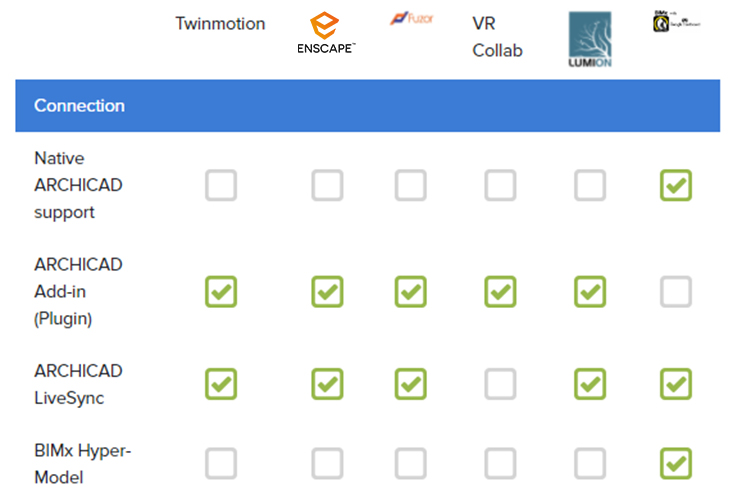 Figure 3.0. Archicad supports a range of VR add-ins. See full comparison on the Graphisoft Help Center.
How does Archicad fit into different architectural workflows?
No design software operates in a vacuum, and no project is built with just one team or tool. So the real question is: How easy is it to collaborate with Archicad?
Here are a couple of architectural workflows using Archicad to give you an idea of how it can fit into the bigger picture of coordination.
Internal Design Review with Enscape and Archicad



Figure 4.0. A design review workflow using Archicad, Enscape, and BIM Track.
The architect creates a design in Archicad.
Enscape's plugin creates a photorealistic render from the Archicad model in real-time.
Enscape render can then be presented to clients or at an internal design review through a web-based walkthrough or immersive virtual reality.
The clients or design team provide feedback or required modifications via BIM Track, with issues and associated viewpoints pinpointed on the model in Enscape and Archicad.
Any design modifications made in Archicad are updated instantly in Enscape.
Learn more about rendering using Enscape and Archicad here.
Collaboration between teams working in Revit and Archicad

Figure 5.0. A Collaborative design workflow using Archicad, Revit, and BIM Track.
In this example, the project owner makes a request for a modification requiring input from an architect working in Archicad and a structural engineer working in Revit.
The project owner uses BIM Track's web platform to create a project modification issue and assigns it to the architect.
The architect retrieves the issue directly in Archicad using the BIM Track Add-in, and comments asking the structural engineer to provide information.
The structural engineer sees the comment directly in Revit on the BIM Track Add-in, navigates to the issue for context, and replies with an answer.
The architect makes the necessary design change in Archicad, and notifies the owner.
The owner receives a notification in the BIM Track web platform. Happy with the modification, they close out the issue.
As you can see, Archicad is a strong software when it comes to interoperability, and even more so when paired with BIM Track to exchange issues across platforms. Check out Carl Veillette's post on LinkedIn to see some of the different workflows that are possible using Archicad with BIM Track:
"The industry is in a tough spot, so we need to build the toolbox. You can't build a building with just one tool. You need a whole toolbox to enable the successful delivery of the project."
Nathan Hildebrant
Is there a BIM Track Add-in for Archicad?
Yes! Our partners at Abvent recently developed the BIM Track Add-in for Archicad, which is available in Archicad 23 and Archicad 24. The BIM Track Add-in is accessible directly in Archicad, and there is no need to exchange models as everyone can see issues and communicate in their own software. You can find more technical details about the BIM Track plugin for Archicad on our help center.
"
With the new Archicad Add-in, we're hoping to strengthen communication between different players in the industry, connect more BIM and CAD software, and ultimately streamline coordination on projects."
Carl Veillette
Are there any conferences or events for Archicad users?
Yes! If you're already an Archicad user, check out Archintensive, an online conference and training event hosted by Skewed. Featuring 24 presentations in 24 hours, it's a great opportunity to learn best practices from Archicad & BIM experts, hear about time-saving tips and features, and connect with Archicad users around the world.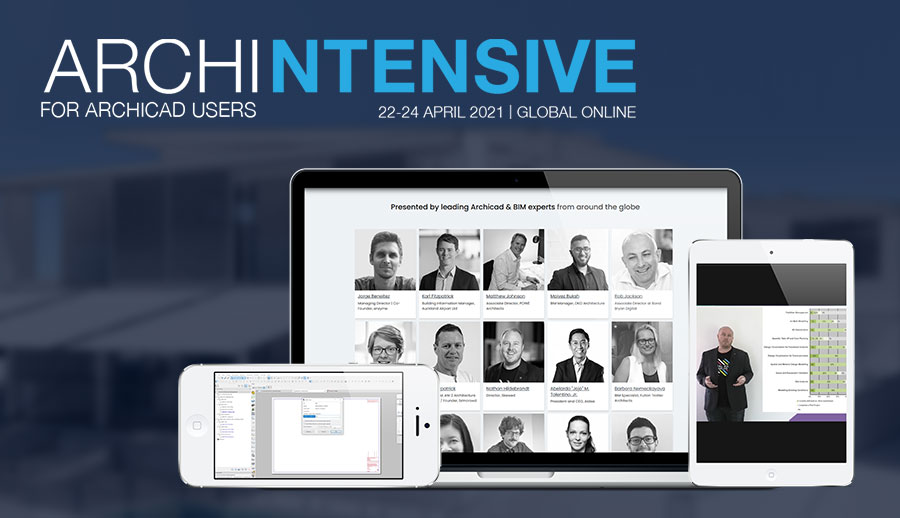 Figure 6.0. Register free for Archintensive, an online conference for Archicad users.
This year is the first online version of Archintensive, opening the event up to Archicad users all over the world. Be sure to check out session 16, "Keeping Track of your issues in Archicad with BIMTrack" with Carl Storms on April 23 at 10 am EST. Free registration here:
Hear more from the event's founder Nathan Hildebrant:
"For me, it's all about doing something that enables the Archicad community to come together in times that are hard. My number one outcome is to help Archicad users get better use out of the software, and make them aware of other products on the market that can help them to get ahead. I'm hoping one day to turn this into the largest Archicad event in the world!"
Nathan Hildebrant
Still have questions?
Well, this brings us to the end of our tour - thanks for reading! 👍 We hope you now feel much better acquainted with Archicad. If you have any lingering questions, please don't hesitate to reach out and contact us via our web chat. You can also try Archicad free here.