Last month we launched BIM Track Mobile, the companion app for the BIM Track platform. With BIM Track Mobile, construction-field coordination is made easier and more efficient.
As with any new product, questions abound! So let's look at some of the most pressing queries the app's users and future users have, and offer some insight into what is coming, down the line, to help make the task of coordinating from the office to the field and back a snap.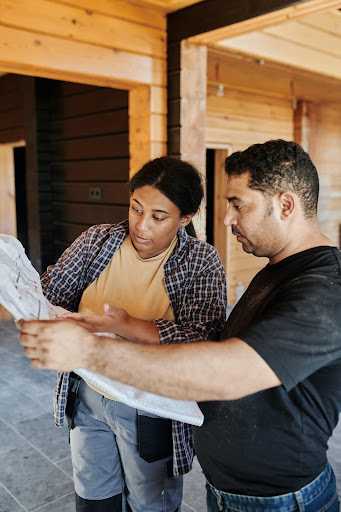 1. How Can I get BIM Track Mobile?
BIM Track Mobile is available for iOS or Android, and you can download it free on the App Store or the Google Play Store on your mobile phone. After you download and launch the mobile application, you may log in using your existing account. 
If you are new to BIM Track, visit our website and sign up for a free trial.
2. Who Can Use BIM Track Mobile?
BIM Track Mobile is intended as a job-site companion app to the BIM Track web platform: anyone who works in construction coordination will benefit from having tasks and follow-ups at their fingertips.
As you probably know, BIM or VDC is a holistic process that involves every branch of AECOO, and sometimes even outside specialists. In other words, anyone can find a use for BIM Track Mobile if their work requires that they track tasks on an AEC project. 
For people whose work is office-based, BIM Track Mobile is useful for specialists that don't typically use Revit, Navisworks, or other such software in their everyday work: so long as they have their cellphones within reach, they can receive updates and respond to questions pertaining to their area of expertise. 
Out in the field, anyone from site supervisors to tradespeople can use the app to provide updates on their work. As soon as a task is done, they can snap a picture and attach it to the right task on the list. If there's an issue blocking their progress, they can do the same and the correct stakeholder can clearly see the problem and offer ideas for what to do next.
In a nutshell, BIM Track Mobile is made for all stakeholders because anyone whose expertise is needed in a construction project can use it.
3. Can you Link a Picture to a Location?
Yes you can link a photo to a location! 
The first way is to pin an issue in the model using the BIM Track web-based platform; its location will be recorded and the task will appear on BIM Track Mobile. Then out on the job site, a user can open that task and add comments, questions, and yes even take a photo and attach it to the task. 
But job-site workers can also raise issues in the field by snapping photos and attaching them to new issues. These tasks and photos are not geo-located, however, but they can be assigned to a zone, which makes it easy for the office-based crew to find the task and update the model. 
For more information on using BIM Track Mobile, visit the help center. 
4. Is BIM Track Mobile Interoperable With Other Tools & Platforms?
Just like the BIM Track web-based platform, BIM Track Mobile has a large number of integrations, all of which can be viewed in the app marketplace. With these connectors, you have full BIM Track functionality. Whatever actions you take on tasks in BIM Track Mobile will be reflected in the BIM on whatever platform you use. 
In other words, as long as your phone is connected to the internet, whatever platform you already use to integrate with BIM Track can also be updated with BIM Track Mobile.
5. Does BIM Track Mobile have a Viewer?
This is in the works! 
Although as of version 1.3.4, BIM Track Mobile's viewer isn't yet available, it will be released before the end of 2022.
In the meantime, BIM Track Mobile has plenty of other useful features for BIM coordination.
6. What are the Upcoming Features of BIM Track Mobile?
Stay tuned in the coming weeks as we unveil new features for BIM Track Mobile, including: 
Offline functionality


Useful for when the internet connection is spotty or unavailable on a job site
Project dashboard


For easier viewing of available projects
Voice-to-text


So that contributors can talk about an issue they encounter without having to type it out on their phone's keyboard
In-app notifications


Receive an alert when a task or project has an update
Mention a user or team comments


For easier follow-ups and coordination
Draft mode


So that users can save unsent updates until they are ready
7. Can I Suggest New Features for BIM Track Mobile?
Yes, you can absolutely be part of improving BIM Track Mobile over time! 
If there are features you'd like to see added you can let us know on the Ideas Portal, where you can vote for the features you want to see most! 
Don't hesitate to leave your input!