November 23, Lévis, QC, Canada - BIM Track has been selected by the Société québécoise des infrastructures (SQI) as the collaboration platform to support the deployment of their BIM-IDP practice in all its planned infrastructure projects that will be using BIM.
Projects that follow BIM-IDP practices require a high level of collaboration amongst all project stakeholders. The BIM Track platform promotes this collaboration and communication between all stakeholders and at all project stages from design to operation, including construction, and thus maximizes the benefits of deploying the BIM-IDP approach.
BIM Track is a solution created by Virtual Construction and Technology BIM One Inc., a company based in the Quebec City region with offices in Montreal and Vancouver. BIM One specializes in the implementation of the processes and technologies of Building Information Modeling (BIM).
"The confidence that the SQI has shown in our platform is a source of great pride for the BIM One team. While we have been enjoying international success, being selected for projects in our home province is incredibly rewarding and motivating for the entire team."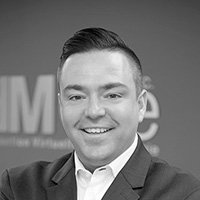 Jimmy Plante 
CEO of BIM One
About Virtual Construction and Technology BIM One Inc.
Virtual Construction and Technology BIM One Inc. is a firm of more than 50 employees specializing in project management and the implementation of technologies related to building data modeling (BIM). It provides technology strategy development, consulting and integration of BIM processes. For more information, visit http://www.bimone.com/ .

About
BIM Track
BIM Track is a platform that simplifies BIM coordination on construction and infrastructure projects by centralizing project communications. All questions, comments, requests and answers are available in real time, limiting work silos. BIM Track is accessible using a web platform or directly from software such as Revit, Navisworks, Solibri, Tekla Structure, and the AutoCAD suite. In addition, metrics help to better understand data and manage coordination performance through accurate measurements at the project and user levels. For more information, visit https://bimtrack.co/en.
For information about BIM One and BIM Track, contact
Christian Proulx, Vice President Sales and Marketing,
christian.proulx@bimtrack.co
1-844-246-6631 ext 706.