At BIM Track, we're always looking to improve our integrations ecosystem to facilitate multi-platform BIM coordination workflows. We are happy to announce our latest integration with Verifi3D® by Xinaps, a cloud-based model checking software that simplifies the data validation process.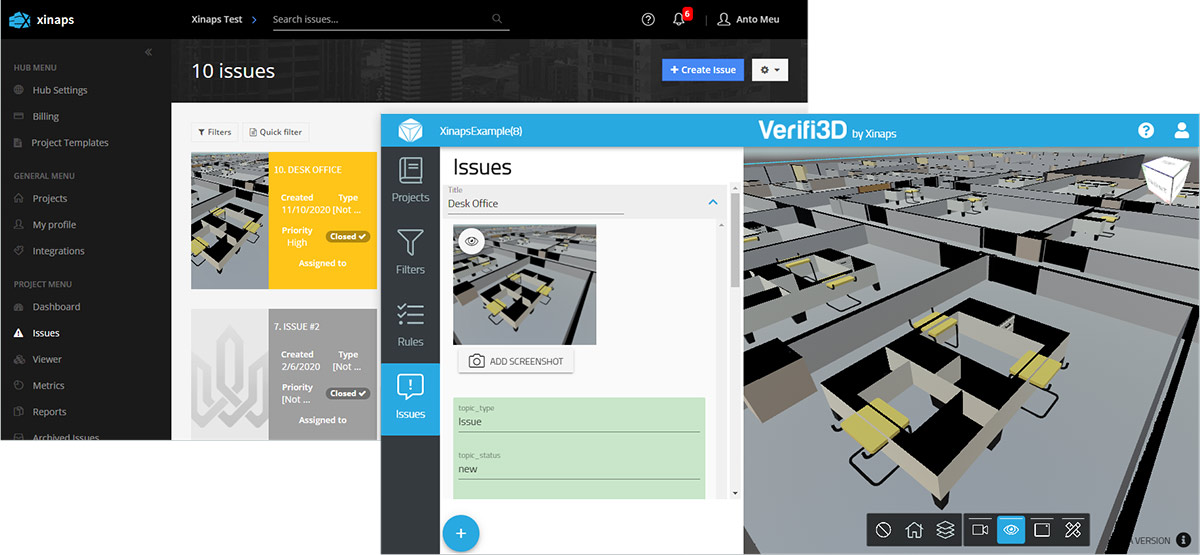 The new Verifi3D + BIM Track integration. 
Verifi3D works like a spell checker for BIM models. Offered as a SaaS (Software as a Service) solution, it allows users to classify their BIM data, visualize it in the Verifi3D Viewer, validate it using customizable rules and rulesets, and export and assign issue reports in different formats real-time. BIM Track empowers teams to coordinate more effectively, with in-context issue tracking and communication available directly in clash detection, model checking, and authoring platforms thanks to our network of add-ins and integrations. The Verifi3D + BIM Track integration allows users to publish issues found during model checking to BIM Track, where they can complete the workflow by accessing and resolving issues in various authoring platforms.
"Building better is our mission. By providing AEC professionals with powerful, intuitive, and user-driven tools, the model checking process can become more efficient. With Verifi3D, we are addressing the question of early data validation in a clear, easy to use manner. We are also devoted to answering the industry's need for a digitized model checking process. By integrating with BIM Track, we have the opportunity to optimize processes real-time, coordinate all necessary information between project participants and contribute to a better building process."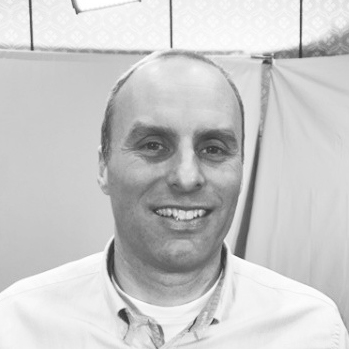 Frank Schuyer
CEO of Xinaps.


"The Verifi3D and BIM Track integration provide a truly efficient communication channel to track issues until they are resolved in the authoring software. It's an exciting time for the industry, since this new workflow provides a 100 % web-based checking solution for BIM projects."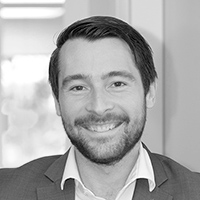 Carl Veillette
Co-Founder and VP Product at BIM Track


How the Verifi3D / BIM Track integration works
The integration uses the Verifi3D's BCF issue creator to publish issues to BIM Track with individual assignment, due date, priority, status, type, location coordinates, and any associated screenshots. 
Complete the issue tracking workflow through to resolution
Issues can then be located directly in BIM Track's add-ins with Navisworks, Revit, Tekla, AutoCAD, or Archicad for quick resolution. 
This integration allows you to:
Publish Verifi3D issues to BIM Track with clear, individual assignment

using Verifi3D's

BCF issue creator

Localize building code compliance issues and other clearance checks

Access clashes and model compliance issues directly in authoring platforms like Revit, Tekla, AutoCAD, and Archicad for quick resolution

About Xinaps
Xinaps is the company behind Verifi3D, a cloud-based data validation platform for BIM models. Verifi3D optimizes and automates existing BIM workflows in the late design and pre-construct phase. Together with you, as innovators in the AEC industry, we provide solutions that modernize the field and help build smarter, safer and better buildings for everyone. We believe in building better. 
About BIM Track
Founded by consultancy firm BIM One Inc, BIM Track is the industry-leading web-based issue tracking platform that empowers teams with improved communication and issue-management workflows. Powerful reporting functionalities with project analytics and metrics help understand data and manage your performance through precise metrics at both a project and user level.