Co-founder and CTIO Carl Veillette is well-known to our BIM Track fans: odds are high you have met him at a trade show, sat in one of his webinars or read one of his blog posts. However we'd like to introduce you to BIM Track's other co-founder: Jimmy Plante, the businessman behind BIM Track.
What three words would you use
to describe your role?
Vision, strategy, and execution. And I'll add two more: culture & people.
What excites you about BIM Track?
Rather than "disrupt" the industry, we want to help improve it. We wanted to create an innovative tech offering that would improve project coordination and save our clients thousands and thousands of dollars.
What does a typical day look like for you?
My day starts the night before!
22h45: Looking at the next day's agenda and get my clothes ready.
5h30: Wake up and prepare for the day.
6h00: Review my email, answer the most urgent ones & read the news.
6h30: Have breakfast with my wife and two kids. We discuss what each of our days look like and if there are any special activities I don't want to miss.
7h00: Arrive at our offices and start the day. I always try to keep 4 hours without any meetings. This allow me to manage the "expected" unexpected situations with my managers & directors. Outside of that time, I'm doing follow-ups and working on the mid- and long-term strategies.
17h30: Arrive home and have dinner with my family.
18h30: Play with my kids.
20h00: Open my laptop and answer email (OR, and I really try to do this more often instead of checking email, working out!).
22h45: Prepare for the next day
What is the relationship between BIM Track and BIM One?
BIM One is the company and BIM Track is the product. There is a strong synergy between our BIM consulting business unit BIM One and our technology business unit BIM Track. The two business units are under the same umbrella. The consulting business unit brings us the real pains of the market and gives us insight into how can we create real value for our customers. In fact, BIM Track started from a real project where Carl was the principal BIM Manager and no tools could do what they needed them to. There is a real relationship between both business units; on one side we have the BIM and Construction Experts and on the other side we have the Software Experts! The BIM One team also use BIM Track on certain projects so provide us the unvarnished truth.
"One of Jimmy's greatest qualities is, without any doubt, the trust he puts in his team to deliver a stellar product. He's close with us employees and always has time to talk. Moreover, he knows how to satisfy us early birds in the office: with coffee so strong it's about as thick as tar."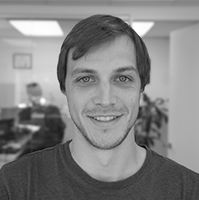 Daniel Mckenzie 
.NET Developer
How do you help a new employee understand the culture of your organization?
This is a hard one. I think culture is incredibly difficult to create and one of the easiest to screw up. We had the opportunity to create this business from scratch so I had the time to hire almost every employee in the business. As we expand, we still take the time to understand if they fit into the culture Carl and I have built. Once a team member is hired, you have to take the time to talk with them. We need to know the person and they need to know us to truly understand our values and adhere to those values. For every new hire, I sit down with them, and share the full picture of our company and how it is set up. I also emphasize that the doors of the management team, including mine, are always open.
In our culture, we work hard & play hard. We respect people. We're professional. We try to innovate & bring value. And we have fun.
What do you think about when you're alone in your car?
That's funny because until last year, my commute took over 2 hours every day! So I had plenty of time to think about a lot of things: the product, HR, finance, all aspects of the business, or on especially sunny days, planning my next family vacation. I recently moved and am 5 minutes from the office so now I don't have time to think about anything. I'm listening to loud music (anything from Tiesto and Hardwell to Luke Combs and Chris Chris Stapleton) for an energizing start to my day.
Where do you see BIM Track in the next 18 months?
I see BIM Track like an AI-driven "BIM Coordinator" that empowers project teams to make smarter, faster and more accurate decisions on construction projects.
What advice would you give someone going into a leadership position for the first time?
Be humble, trust people (without being naïve), and surround yourself with experienced people. Remain open to learning and knowledge. Lead by example.
What is the last book you read?
During my summer vacation in Florida I read The 10X Rule by Grant Cardone. It was an excellent book that says the biggest mistake most people make in their lives is not setting their goals high enough. The 10X Rule is based on understanding the level of effort and the level of thinking required to succeed. Grant encourages readers to set targets that are 10X the goals you would ever dream of.
I would also like to mention my 3 favourite podcasts: Masters of Scale with Reid Hoffman (LinkedIn co-founder), Nathan Latka & SaaStr.
Jimmy Plante
Co-Founder & CEO
---
Industry experience

11 years

Spirit animal
"One of the main reasons I became involved with BIM Track is because of Jimmy's qualities as an entrepreneur. Positive by nature, he encourages his team. As a leader, he gathers people. He is a visionary and with his energy, makes things happen. Jimmy has all the qualities to succeed and is already proving it. He is an outstanding entrepreneur!"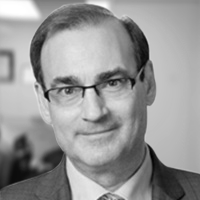 André Couture
CFO, Advisor & Investor