We love to see people pushing forward new frontiers in the BIM and AEC industry. Augmented Reality is one such emerging technology, and it takes serious guts to develop useful products in a field so new. 
We talked to some trailblazers who are working hard to develop new applications for AR in on-site verification, design phase, and 4D construction. We were so inspired (yes, and already dreaming about the possibilities for integrations) that we just had to share them with you!
Watch our quick video summary or read on for our round-up of 3 AR platforms driving innovation in the industry: 👇
While Virtual Reality platforms are great for design walkthroughs in a completely independent digital environment, Augmented Reality allows you to overlay 3D models directly onto the real-world job site for improved construction planning and on-site verification. 
First off, allow us to introduce the king of AR hardware, Microsoft's HoloLens. It's an industry standard for augmented reality and with good reason. The HoloLens headset stands up remarkably well to serious wear and tear on-site - Anthony Corrado, CTO at Spectar even reported using one in a Minnesota blizzard with zero problems! Their latest model, HoloLens 2, has been out since November 2019 and features a wider field view, improved voice input, hand-tracking and eye-tracking for a more seamless on-site AR experience.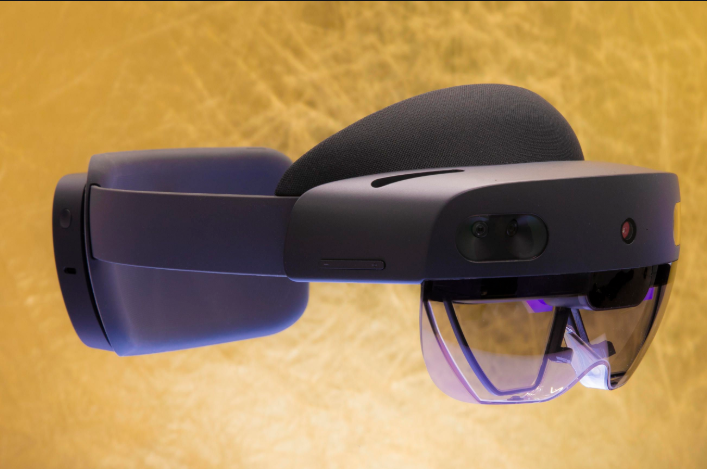 Figure 1.0 Microsoft Hololens 2: The brand new AR headset which is making waves in the AEC space.
Spectar
What we appreciate about Spectar is how they take a new technology that can sometimes be a bit intangible, and bring it into the realistic, heavy-duty world of construction. Co-founders Anthony Corrado and Nikolai Suvorov drew on their field experience to design an AR solution specifically for general and subcontractors working on-site, and they continue to develop it based on the feedback of their clients. 
Spectar delivers your 3D models from Revit, AutoCAD, and Navisworks to a HoloLens application that enables field teams to project the models at 1:1 scale on the jobsite. This allows you to do your QA/QC process digitally in real-time, checking the model directly against real-life. On-site accuracy in AR is still evolving, but even at this early stage in the technology, their customers are seeing up to 50% time savings in QC/QA, and a reduction in the amount of re-work needed. 
We also love that they are openBIM-friendly, with the option to export your models in IFC and upload them to Spectar's portal cloud, where they take care of the processing. Their IFC support also means you can use your IFC BIM Track models in their viewer straight away!
Figure 2.0 See how Spectar is used on-site in a complex cave project for gaming company PUBG by Martin Bros. Video courtesy of Spectar. 
NEXT-BIM
Running on Microsoft HoloLens 2 mixed reality headsets, NEXT-BIM has applications for all project phases - from design to construction to ongoing maintenance. As well as awesome on-site features, NEXT-BIM really shines when it comes to providing an immersive AR experience for the design process. 
From a BIM project imported in IFC format, the platform allows multiple users to immerse themselves in the 3D model where they can collaboratively add markups and use voice recognition to make notes. Architects and Engineers can carry out design reviews in a meeting room in "tabletop" mode where they can manipulate the model and make multi-axis cuts, or move around the building in the immersive 1:1 scale mode.  
They also have a unique feature for automatic superimposition of the model and reality, without needing markers on-site. Simply immerse yourself in 1: 1 scale in the model at the corresponding room to where you are on-site, and the model snaps to the walls. From here, users can hide or unmask BIM objects to effectively compare the model with reality. 
NEXT-BIM gets a big thumbs up from us for being fully openBIM compliant! 👍 Their BCF export feature allows you to easily export any markups made during an immersive meeting room session or on-site in augmented reality as BCF* files. From here, it's a cinch to simply import the BCF issue files into BIM Track, where the whole team can access them and collaborate in real-time. 
Figure 3.0 See how Next-BIM provides a tabletop mode for design review, mixed reality immersion on-site, and the ability to log issues in AR with issue tracking in BIM Track. Video courtesy of Bouygues Construction & Next-BIM. 
*Learn more about how to mark up issues in Next-BIM and import these issues to BIM Track.
Synchro
After being acquired by Bentley in 2018, Synchro has continued full steam ahead developing augmented reality on several fronts. If it's AR and construction, they probably do it! Synchro XR for HoloLens allows users to bring Synchro's well-known construction planning features to life through AR. 
Their signature solution is for 4D construction - using the construction schedule to add the fourth dimension, time, to a 3D modeling workflow. Users can take any 3D model and link it with the construction schedule to project future construction events directly onto the job site. 
Figure 5.0 See how Synchro XR facilitates 4D construction planning in this video courtesy of Synchro.  
P.S. If you're wondering how to geo-locate models in the real world, Synchro has a nifty trick to make aligning models with the physical construction site easy. After putting a place marker in synchro, the software will create a matching QR code which you can print and place on-site. Then, simply look at the QR code while wearing the HoloLens headset and the model pops up around you! 
One to watch: XYZ Reality
After a £5 million round of investment, XYZ Reality is developing the first "engineering grade" AR headset designed specifically for the construction industry. This could be just the development the industry needed to improve accuracy on-site, as they claim to reduce tolerance down to 5mm. Watch this space!
Figure 6.0 : XYZ Reality's "Engineering Grade" headset is currently under development.
Can I use BIM Track in an AR environment? 
Talking to these awesome folks got us dreaming about the possibility of introducing BIM Track into an AR workflow… Imagine being able to log track issues live in an augmented reality environment!
We want to help drive integration like these, which is why our API is fully documented and freely available. You can eventually use integrations (or BCF compatibility right now like with Next-BIM) to communicate, track and resolve issues raised in AR in BIM Track. 
To learn more about our API and what it takes to integrate with BIM Track, check out our blog post and API information page. 
And, if you are already using AR in the design process or on-site, let us know! We always love to see what cool things #BIMTrackers out there are doing 👌