We're excited to introduce a new series here on the BIM Track blog that shows off some of the work of our favorite clients. Get to know their journeys, advice, and of course, why they are #BIMTrackers.
Q
What first got you into BIM?
So professionally, I got started in the manufacturing space. But I first recognized the value of BIM in an AutoCAD competition in college. This was an annual competition where you had to be the first to create a 2D shop drawing from a 3-dimensional piece of wood. Everyone started measuring the block and then drawing top view, side views, etc. This was 1994 using AutoCAD release 12.  Few knew it back then but you could actually make 3D extruded shapes in AutoCAD. So rather than drawing these views separately, I started modeling a 3D representation. All the professors were walking around, people had 2 views, I had nothing. By the time everyone was done with their 3rd views, I was done with the model, and the software extruded the views (including a perspective view), added dimensions, and added hidden lines.
I had time left over, so I made a callout in the corner with surface area and other object properties including the location of the centroid.  It blew the teachers away because everything was completely accurate, and I got it done more quickly. That was when I really recognized the power of the 3D model: letting the computer produce the data and the information. 
3D modeling and lean manufacturing were ideal for streamlining processes. While working in manufacturing I looked at the construction industry, and thought "There's a ton of waste there. Wouldn't that be cool if we make models of the whole building?". But computers were not there yet. 8 years later when they were, I moved into 3D modeling for the construction industry.
Q
What's the favorite part about your role as the BIM director at Bernards?
The thing I like about Bernards is it's a small company that does big, exciting projects. I have a lot of flexibility, not a lot of red tape to test new software, etc. There's also a real family culture. I am lucky enough to work with great people, both inside my department and out. 
Q
What has been your most memorable project to date?
I got to build the Dodgers' spring training camp. This was when I lived in Arizona. I was actually a Red Sox fan at a time. But in building it, I got to know the owner, managers, and players of the team and be right there with them. And I, of course, jumped on the Dodgers bandwagon! It was the first project that I used Revit on and the first using field mobility. This was back in 2007. This was also the project I launched my favorite "candy bar technique" for motivating teams to learn BIM, which I shared on the ConTech Crew a couple of years' back.
Q
What was your first impression of BIM Track?

My first impression of BIM Track was how easy it was to use. I think it was Christian [VP of Sales & Marketing], who was trying to get me to do a formal demo, but I kept telling him I wanted to figure it out myself. I figured if I can understand the buttons and how it works myself, then there's a good chance that the guys in the field can handle it too. 
And it was that easy. I was able to learn the whole thing myself in one day. I eventually accepted Christian's invite and got to know some of the tips and tricks to polish off my learning.
BIM Track definitely has a lot more features since we started, so I would recommend getting that demo time in, but in terms of the UI and user experience, it's still straightforward to use. 
Another thing that we really liked about it was the price structure. We didn't have to make a huge investment up front, and as we grew to understand it and use it more, we could grow the package. After starting small, we had something we could show to upper management ROI-wise to get the approval for larger projects.
Q
How do you explain BIM Track to those who have never heard of it before?
We go into a lot of project interviews and we explain to project owners, architects, etc. who don't know Revit and Navisworks. We explain it to them as collaboration in the cloud. A tool where everyone can add, edit, and view issues on any device, anywhere. 
For people using Navisworks, they are doing a lot of manual reports and issue creation. For them, they see pretty quickly how much time it will save, processes it'll automate, ++.
For Revit users, it's been great. In the past, we have given the design team access to Navisworks, but a lot of architects aren't used to Navis. [BIM Track] helped us bridge the gap between designers and the rest of the team, in software that they're comfortable in.

Q
What gets you excited about the future of this industry?
The thing I like about it is that it's an industry that has a lot of opportunity for change. There's a lot of smart people working in it and inventing new things every day. I'm excited to see all the changes coming up and what the future holds! 
 VR and AR, in particular, are fun ones to watch, and I'm excited about increased automation in software. That's one of the huge things about BIM Track, how it automated reports, identifying clashes, and keeps everything up to date. For the first part of my career, I would stay up till 1 am finishing reports, then up at 4 am to prep for my 8 am coordination meeting. Now I'm offroading with my Jeep with all of my free time!

Darren Roos
Director of BIM/VDC at Bernards USA

---
Inventor of the Jeep named D. Roos too!

 

Industry experience

22 years

Spirit animal
"If BIM Track was a drink, I'd say it would be Kool Aid; because everyone should drink it."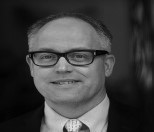 Darren Roos
Director of BIM/VDC at Bernards USA