Are you running BIM coordination with a tech stack as long as… Jafar's list? 
With so many variables across projects (including different teams), you're bound to have your hand in a lot of different tech stacks. Some you might be paying for, some you might not. Heck, you might not even know you're paying for some! But with so many awesome products in the construction industry, and more cropping up almost daily, how do you maximize the tools you already have at your fingertips and evaluate if you really need that new one? 
Technology can be a wonderful tool to help you find those all-important efficiencies in your workflow. It can also be a huge waste of time and money.
We want to help you cut through the marketing noise in 3 steps:
Questions to ask about your existing BIM coordination tech stack ❓
How to make better use of what you already have 🧰
How to use tech to tackle real-world construction challenges 🏗️
BONUS content at the end
Check out our summary video below ▶️ or skip straight to the meat! 
Step One:


Questions to ask yourself before buying another tool

Aubrey Tucker from Autodesk (formerly ETRO Construction) gave an excellent presentation on Designing your Tech Stack at CanBIM Vancouver this year.
He suggests asking these simple questions when evaluating your existing BIM coordination tech stack as well as new tools:  
Where are you entering data more than once? 

Where are you having the same conversations more than once? 

Does it perform a single function or solve a single problem, or multiple?

Does it connect with the rest of your tech stack? If so, what kind of data can it provide and receive? 
What answers did you come up with? Did you identify any major areas for improvement? A great tech stack is all about efficiency, avoiding unnecessary repetition of work, and creating data silos. When you evaluate your existing tech stack, make sure you look for the sticking points - where does the flow of data get stopped up and exist in silos?
Integrations play a critical part by closing gaps so that you don't waste time repeating work in multiple platforms. This philosophy is why we ❤️ growing our integrations at BIM Track.  
Asking these tricky questions can help you respond to requests for new tools, and make more strategic decisions about building a well-connected tech stack. It can also help you make the final call between two similar tools, or evaluate a tool with reference to your tech stack as a whole. 
Step Two:


6 ways to maximize your BIM coordination tech stack
Less is more.

There are better ways to decorate your office than with a stack of shelfware. Take the time to validate any new workflows or technologies so you don't get seduced by new shiny things which never get used. At

BIM One

, we organize requests for new technology with a simple Google form, which forces any magpies in your midst to take stock of why they really need the tool. It also allows decision-makers to properly investigate and validate if it's a priority before making the purchase.  

Hire lazy people

. Or rather, people

who care about finding efficiencies and won't waste time doing unnecessary work. These are your go-to guys for helping set up and validate a great coordination tech stack. They'll also be great advocates on the ground for helping other team members to adopt better practices. 

Be stingy.

Chances are, you already have some great tools sitting on the shelf. For example, if you have the Autodesk AEC collection then you have a stack of

bonus products

besides the classic Revit, Navisworks and AutoCAD that you can put to good use, like Recap Pro for laser scans or Formit Pro for sketching. It's always fun to be the "yes man," but being a little stingy with your resources can spur smart people on your team to find creative workarounds. Necessity is the mother of invention and all! 

Multitask.

On the topic of workarounds, you can probably get some of your tools to do more than one thing. For example, if you already use BIM Track for issue tracking, why not get it to multitask and use it for task management too? Check out

this webinar

we recently hosted on the topic to learn how. 

Think Big Picture.

As important as individual tools are, it's just as (if not more) important to consider the bigger picture of how they all work together. Look for platforms with an open

API

or strong network of

integrations

that will complement and extend the capabilities of your existing tech stack.  

Bonus Tip: Bribe people.

Finally, a favorite tip from

Darren Roos

, BIM/VDC Director at

Bernards

. Tech is no good if your team aren't actually using it! It's hardly a secret that people who work on-site LOVE free food. Capitalize on this with the

Candy Bar Technique

which Darren coined to get subs comfortable using Navisworks. You're welcome. 
Step Three:


Leverage your tech stack to overcome real-life BIM coordination challenges

Don your hard hats, because it's time to get practical. 👷 In this section, we will give you an inside glimpse into how some of our clients leverage their tech stacks to face the challenges of real-life BIM coordination. 

How do you manage the BIM coordination process on a huge 26 hectacre project? When you're dealing with 26 consultants and 16 pieces of software, Excel spreadsheets just don't hack it. DBM Vircon needed to ensure that the coordination process ran efficiently and with accountability despite the different tools being used.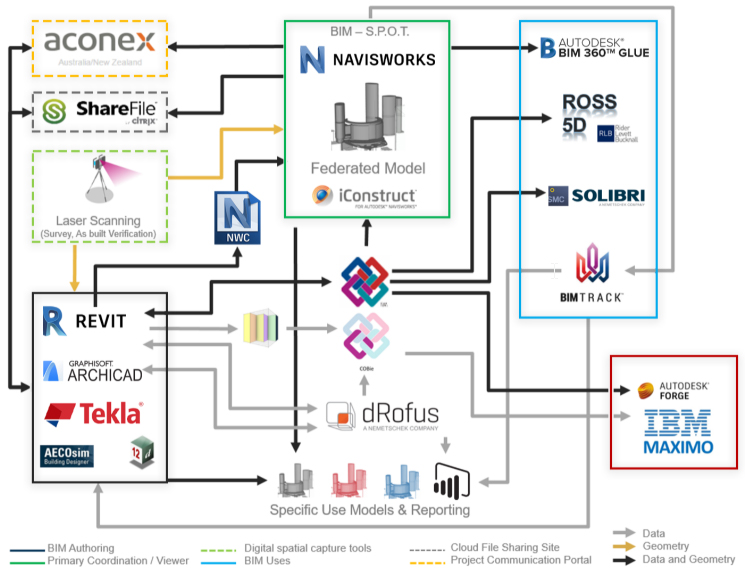 Figure 1.0: DBM Vircon's Queen's Wharf Brisbane resort redevelopment project involved 26 consultants working in 16 different pieces of software. 
On this project, the lead architect was working in ArchiCAD, while the lead engineer and the majority of the project team were working in Revit. Find out how DBM Vircon centralized coordination issues generated across so many teams, while allowing teams to work directly in their preferred software: 
Incredibly tight constraints in the heart of London. Preserving historical facades. All on top of a live cross rail site. On a project as intricate and complex as this, communication needed to be responsive and flexible.
Figure 2.0 The Hanover Square project in central London involved tight constraints, a historic facade, and a live underground crossrail site. 
Find out how WSP implemented a strategy of proactive clash avoidance to empower designers and subcontractors to raise issues, as well as reactive coordination using automated tools like Navisworks. 
The Medical University of South Carolina needed to urgently create a new children's health campus due to a loss of a previous facility. Instead of building from scratch, the team decided to renovate an former mall into a state-of-the-art, 120,000 sq ft. medical campus. McVeigh & Magnum Engineering gave us the nitty-gritty on how exactly to involve remote teams in the BIM coordination process.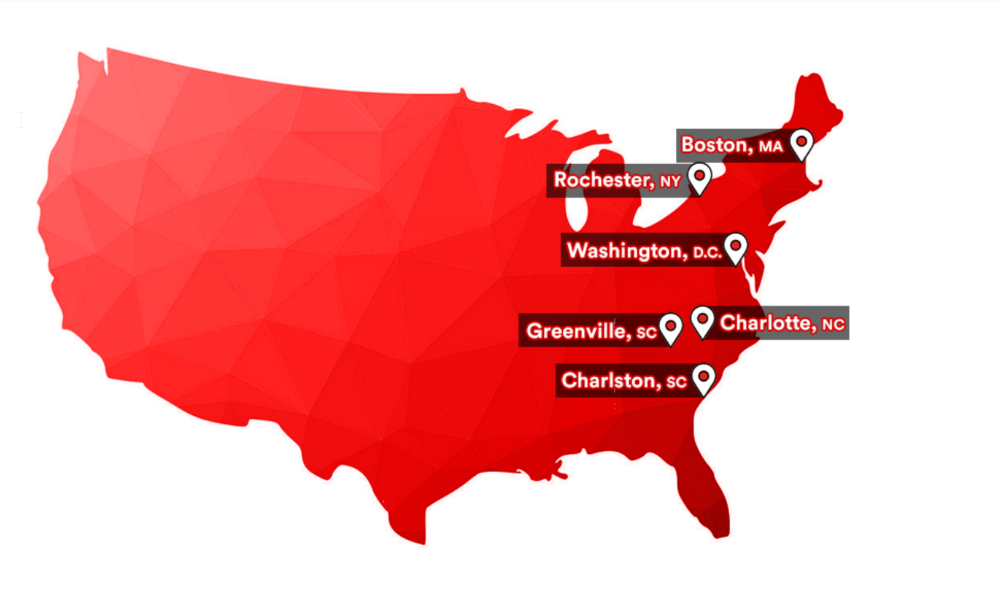 Figure 3.0: McVeigh & Mangum managed teams working remotely while coordinating the University of South Carolina Children's Health Campus project
With a massive time crunch, a project delivery method requiring deep collaboration, and key parties being remotely located - a meticulous approach was necessary for all teams. 
Read the case study to find out how McVeigh & Mangum:
Set up a Clash Responsibility Matrix to determine and assign responsibility

Used BIM Track to coordinate and track the resolution of those clashes after they were detected in Navisworks with Sherlock.

Reduced the coordination phase from the originally allotted 8 months to 3 1⁄2 months 
Built over 50 years ago, the Aix Marseille University's Luminy campus required renovation work. The Bouygues Construction team decided to remodel the entire building, retaining only the concrete structure, meaning there were tight constraints to work around and stringent measures to implement. 
Figure 4.0: Bouygues shared Revit models in BIM Track's viewer to create an on-site feedback loop for updating the model
Read the case study to see how Bouygues:
Used BIM Track in the field to create an on-site feedback loop for updating the model. 

Got subcontractors using BIM Track on-site 

Linked the on-site and conception team in a unified coordination process. 
Thanks for reading! 
Thanks for sticking with us through asking the tough questions to evaluate your existing BIM coordination tech stack and new tools, finding ways to maximize what you already have, and seeing how it applies to real world construction challenges. 
As varied as each day and each project can be, we hope you found something in here that can help you find new efficiencies in your workflow. Please feel free to contact us via web chat if you have any questions or talk to one of our experts.